Anay Shukla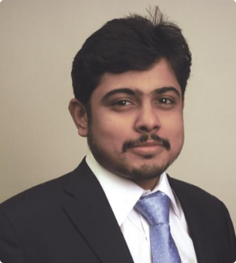 Anay Shukla
Founding Partner
anay.shukla@arogyalegal.com
+91 82757 12345
022 48900222
Mumbai
Expertise
Anay specializes in Indian health laws and frequently advises pharmaceutical, medical device and cosmetics companies on a range of subjects such as registration and import, manufacture, promotion, marketing, pricing, clinical trials, standards of HCP interaction, sale and distribution, recalls and alerts, post-marketing studies etc. He has represented his clients before various judicial and regulatory fora, such as the before the State Food and Drug Administration, the Central Drugs Standards Control Organization, the National Pharmaceutical Pricing Authority, Department of AYUSH, Department of Legal Metrology and at all levels of Indian courts (including consumer fora). Having worked exclusively for businesses operating in the domain of health and wellness, he has become an expert on legal and regulatory issues and has amassed an in-depth understanding of the working of the industry through his many years of experience as a specialist service provider.
Experience
Anay has rich experience of leading a Band-1 healthcare, pharmaceutical and life-sciences practice at Tier-1 international law firm in his previous avatar. He also has significant in-house experience owing to his stint as a secondee in the legal department of one of India's leading multinational pharmaceutical company over a period of two years. During that time, he served as a senior member of the company's core legal team and advised the company on several new and important business initiatives.
Publications
Anay has written on a range of legal and regulatory issues of relevance to health-focused businesses in national and international publications. He has also co-authored book chapters on India's legal framework in international publications.
Stay updated about latest legal and regulatory developments in the area of health by subscribing to our newsletter